HIV Treatment Adherence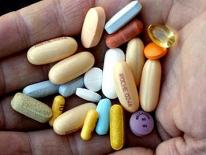 Medical research shows that it is critical for people with HIV to adhere to their HIV treatments to stay healthy. Adherence means always taking medications according to a doctor's instructions. For example, if a doctor prescribes a medication that must be taken three times a day with food, the drug should be taken with food at three evenly spaced times throughout the day Missing a drug dose or not taking it at the proper time is considered non-adherence. Not adhering to an HIV regimen can lead to resistance to certain medications and can in fact limit future treatment options.
In order to ensure that clients get the most out of their medications provided by DC ADAP, HAHSTA works with community medical providers to offer treatment adherence support to clients. These providers work with clients to educate them about their medications and help to determine the best medications and dosing to fit their medical needs, schedules, and lifestyles.
If you are having trouble taking your HIV medications and feel that you could benefit from some adherence support, please contact one of the following providers:
Provider Name

Address

Telephone

Andromeda
1400 Decatur Street, NW
Washington DC 20011
(202) 291-4707
Carl Vogel
1012 14th Street, NW
Suite 700
Washington, DC 20005
(202) 638-0750
Family & Medical Counseling
2041 Martin Luther King Jr. Avenue, SE
Suite M8
Washington, DC 20020
(202) 889-7900
Howard Univ. Hospital
2041 Georgia Avenue NW
Washington, DC 20060
(202) 865-4564
Unity Health Care, Inc.
3020 14th Street, NW
Washington DC 20009
(202) 518-6409
Whitman Walker Clinic
1701 14th Street, NW
Washington DC 20009
(202) 797-3500