Places of Worship Advisory Board (POWAB)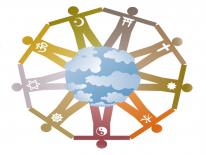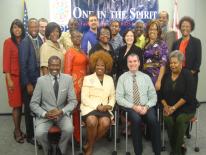 For more information about POWAB, faith initiatives, health fairs and/or HIV related information contact Regina Jefferson by calling 202-671-5063 or email regina.jefferson@dc.gov .

What is the Places of Worship Advisory Board (POWAB)?
POWAB is a collection of many different District of Columbia faith leaders working to build leadership, interfaith support, and provide spiritual guidance to people with HIV/AIDS and their families.
Mission: to work to end the spread of infectious diseases, support those living with diseases and their families, and to promote healthy living.
Vision: to work in tandem with the mission of the DC Department of Health and HIV/AIDS, Hepatitis, STD, and TB Administration (HAHSTA). To nurture a working interfaith network, build leadership, and provide resources and support to people living with HIV/AIDS and other infectious diseases.
Past POWAB accomplishments have included:
Convening of two major conferences that brought together people of many faiths to address the current urgent HIV/AIDS situation in the District of Columbia.
Held workshops and trainings on how to best create an HIV/AIDS ministry within your place of worship.
Increased awareness of HIV and the many issues, stigma, and behaviors that surround HIV.
Helped many in the faith community realize that they were not immune from HIV
Increased testing in the DC faith community.
Why have a POWAB?
Communities of faith have a long history and deep roots in the District of Columbia. These communities are vital in reaching District residents who would otherwise feel that they are unaffected by the current HIV/AIDS pandemic. In reality many congregation members are becoming HIV infected. POWAB addresses the many difficult issues surrounding HIV infection in the faith community.
When does the POWAB meet?
POWAB meetings are open to anyone that wants to attend. Meetings are held every second Friday of the month at 899 North Capitol Street, NE. Food and beverages are provided.

Who is on the POWAB currently?
Place of Worship / Organization

Name

Email

Phone

Akoma Ntoaso Ministries

Rev. Dana Tolliver

202-404-8004

Gertie Williams

804-644-2256

Sullivan Robinson

202-541-1031

Valerie Crawford-Suggs

240-604-1851

Breda McNeely

202-476-5235

Gayle Jones

202-476-5931

Dr. Brenda Hicks

202-671-4900

Paulette Sheffield

202-541-5000

Dr. Marjorie Brown

301-741-7248

Elder Katitia Pitts

202-832-8190

Dr. Rev. Brenda Crowder-Gains

301-735-5761

Rev. Darryll .Moch

678-592-8949

Renata Hart

301-875-4679

Patrice Bailey

202-397-1870

Carolyn L. Massey
POWAB Co-Chair

240-821-4405

Twana Holmes

202-671-4941

Set the Captive Free
Outreach Center

Lenora Davis

410-922-1621

Spiritualist

Floyd Nelson
POWAB Co-Chair

202-489-8141

St. John Baptist De Lassalle

Minister Paul McCarthy

202-671-4959

George Kerr

202-863-8450

Robin Jackson

301-814-0646

Tom Pruski

202-590-0511
* New Partnership
POWAB Resources
For more information about the board and interest in becoming a member please contact Regina Jefferson at (202) 671-5063 or regina.jefferson@dc.gov.