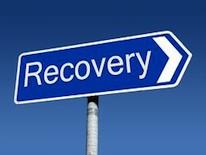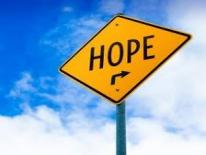 Any resident of the District of Columbia may receive free Recovery Support services by visiting APRA's Assessment and Referral Center (ARC), located at 70 N Street NE (one block west of the NoMa-Gallaudet U (York Avenue) Metro stop. No appointment is necessary.
Upon arrival at the ARC, residents will be assessed to determine which recovery support services are appropriate to support recovery/sobriety needs. Residents will also have the right to select a program of their choice in any of the 8 wards across the city.
Recovery Support Services (RSS) Provide:
Recovery Support Evaluation –The staff evaluates and documents an individual's recovery support service needs, develops a comprehensive individual recovery support plan and monitors progress on achievement of goals and objectives.
Care Coordination Services – The staff assists clients with substance abuse issues and with how to access wrap around services to support sustained recovery. These services may include legal assistance, housing, employment, health and medical services and other services to eliminate barriers to successful recovery.
Recovery Coaching & Mentoring – The staff coaches and mentors clients in assessing their current situation, defining their personal goals, and targeting areas for improvement. Clients are supported in creating an effective life-action plan and in understanding factors that may increase relapse risks and in overcoming barriers that may inhibit the recovery process. Clients are also be assisted in obtaining the necessary life-skills to become productive members of their communities.
Education Support Services (individual) – The staff provides one-on-one instruction expanding clients' knowledge base in substance abuse relapse prevention strategies, employment preparation, reading comprehension and writing, and other social skills to promote healthy living.
Education Support Services (group) – The staff provides group instruction focusing on clients' knowledge base in specific topic areas such as life skills, relapse prevention, GED, employment preparation, money management, health and family reunification. The end result is drug and substance free living during the recovery process.
Transportation (public only) – Clients are provided with public transportation support via Metro Smart Trip cards for the purposes of accessing treatment or recovery support services, job interviews, medical appointments, and any other activity that supports a client's recovery.
Environmental Stability - Limited housing (up to 6 months) is provided to clients who are drug and substance free and participating in part or full time employment. Clients are provided financial management education, care coordination services, conflict resolution skills, and relapse prevention strategies.
Note: All services are subject to the availability of funding
Provider Directory [PDF]
How to Remain Drug Free: Best Tips for Recovery
Service Contact:
Valerie Robinson, Director, DC CORE ATR III Program
Office Hours:
APRA Intake/Assessment and Referral Center (ARC) – Monday to Friday 7 am to 6 pm