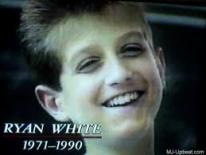 About the Council
The Metropolitan Washington Regional Ryan White Planning Council plans for the comprehensive delivery of HIV/AIDS services and allocation of resources for the Eligible Metropolitan Area (EMA), as mandated by the Ryan White Title I legislation. Any questions should be directed to Lamont Clark or call Lamont at (202) 671-4930.
Background
The Washington, DC Eligible Metropolitan Area (DC EMA) covers more than 6,000 square miles. In order to assure input from all segments of the population, a series of meetings is held within each of the four jurisdictions of the EMA (District of Columbia, two counties in West Virginia, northern Virginia, and suburban Maryland). The full Council meets in Washington, DC (please see the meeting schedule for times and locations or call the Ryan White Meeting Coordintator.) Meetings are open to the public. Members of the Council are comprised of government officials, community providers, advocates, and people living with HIV (PLWH). The Council has standing committees on program topics, data, finance, and a separate committee of PLWHs. Council members identify and rank order service priorities and determine allocations. The Council deliberates and sets its final priorities and allocations thus compiling input from each local jurisdiction and each of the PLWHs who are involved in the process.
Source: Washington, DC Eligible Metropolitan Area Ryan White Comprehensive AIDS Resources Emergency (CARE) Act, Part A – Year 18.
Membership
Meetings
Meeting Schedule [PDF]
Meeting location is Judiciary Square, 441 Fourth Street NW, 11th Floor, unless otherwise indicated. The Council makes every attempt to immediately notify the public of cancellations, rescheduling, and relocations. Questions? please contact Lamont Clark or call Lamont at (202) 671-4930.
Resources
If you have questions please email the Ryan White Planning Council.