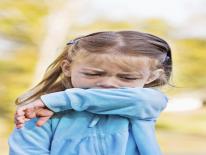 Influenza, commonly called "the flu," is a contagious disease caused by the influenza virus. Compared to the common cold, influenza infection often causes a more severe illness. The illness usually occurs October to May each year.
Typical influenza illness includes fever (usually 100ºF to 102ºF in adults and possibly higher in children) and respiratory symptoms, such as dry cough, sore throat, runny or stuffy nose, as well as headache, muscle aches, and often-extreme fatigue. Although nausea, vomiting, and diarrhea can sometimes accompany influenza infection, especially in children, these symptoms are rarely the primary symptoms. The term "stomach flu" is a misnomer that is sometimes used to describe gastrointestinal illnesses caused by organisms other than influenza viruses. Remember influenza is a respiratory illness not a stomach or intestinal disease.
Preventing Infection
Vaccination
The Centers for Disease Control and Prevention (CDC) recommends a yearly seasonal flu vaccine as the first and most important step in protecting against influenza viruses. Seasonal influenza vaccines protect against the three influenza viruses that research indicates will be most common during the upcoming season. The viruses in the vaccine can change each year based on international surveillance and scientists' estimations about which types and strains of viruses will circulate in a given year. About 2 weeks after vaccination, antibodies that provide protection against the influenza viruses in the vaccine develop in the body. Information specific to current influenza season, including the vaccine formulation, can be found at www.cdc.gov.
Everyday actions to stop the spread of influenza:
Cover your nose and mouth with a tissue when you cough or sneeze. Throw the tissue in the trash after you use it.
Wash your hands often with soap and water. If soap and water are not available, use an alcohol-based hand rub.
Avoid touching your eyes, nose and mouth. Germs spread this way.
Try to avoid close contact with sick people.
If you are sick with flu-like illness, CDC recommends that you stay home for at least 24 hours after your fever is gone except to get medical care or for other necessities. (Your fever should be gone without the use of a fever-reducing medicine.)
While sick, limit contact with others as much as possible to keep from infecting them.
Influenza Surveillance
Most influenza cases are treated at home, thus it is difficult to accurately ascertain the prevalence of influenza in the population. Season Influenza surveillance is conducted from October through mid-May (MMWR weeks 40-20). Multiple data collection sources and methods are essential to monitoring influenza activity. Surveillance activities are conducted utilizing three (3) methods in the District of Columbia (DC): Viral, Sentinel, and Syndromic.
Viral Surveillance
Tracking of influenza viruses is essential as they are constantly changing, and therefore can possibly lead to pandemics of influenza. Hospital, state, and national laboratories report positive influenza results by type on an ongoing basis to DOH and to CDC. Additionally, the DC Public Health Laboratory (DC PHL) performs testing to verify the influenza types circulating in the District. Get additional information on influenza testing at the DC Public Health Laboratory.
Sentinel Surveillance
Information on patient visits to health care providers for influenza-like illness is collected through the US Outpatient Influenza-like Illness Surveillance Network (ILINet). ILINet consists of more than 3,000 healthcare providers in all 50 states, the District of Columbia and the US Virgin Islands reporting over 25 million patient visits each year. Each week, outpatient care sites in DC report data to CDC on the total number of patients seen and the number of those patients with influenza-like illness (ILI) by age group (0-4 years, 5-24 years, 25-49 years, 50-64 years, and ≥ 65 years). For this system, ILI is defined as fever (temperature of 100°F [37.8°C] or greater) and a cough and/or a sore throat in the absence of a KNOWN cause other than influenza. Sites with electronic records use an equivalent definition as determined by state public health authorities.
For providers: For additional information on how to become an ILINet participant, please contact The Division of Epidemiology- Disease Surveillance and Investigation (DE-DSI) at (202) 442-8141.
Syndromic Surveillance
The syndromic surveillance system is a valuable tool for early detection of naturally occurring and induced events. Emergency department chief complaints data are parsed into 11 syndromes for analysis. These syndromes can then be parsed into subsyndromes, including Influenza-like illness (ILI). By tracking these data, the severity of the influenza season, as compared to previous years, can be predicted.
Information regarding current and past Influenza Seasons can be found at Influenza Season.
For additional information about Influenza, please visit the CDC website.
Service Contact:
Center for Policy, Planning and Evaluation Division of Epidemiology- Disease Surveillance and Invest
Office Hours:
Monday to Friday 8:15 am to 4:45 pm