Hobby Permits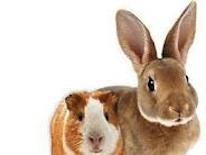 DC Code § 8-1804 states that: "No person shall own or keep 5 or more mammals, larger than a guinea pig and over the age of 4 months, without obtaining an animal hobby permit."
The Animal Disease Prevention Division processes Hobby Permit Applications, and conducts initial and periodic inspections to ensure that individuals possessing 5 (five) or more mammals are complying fully with the law.
Hobby Permits are issued at a cost of $20.00, and expire annually on June 30.
To apply for a hobby permit, request more information, or to file a complaint, call (202) 535-2323.
Office Hours:
Monday to Friday 8:15 am to 4:45 pm