Special Supplemental Nutrition Program for Women, Infants and Children (WIC)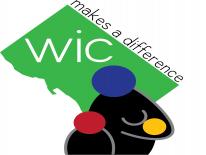 What is WIC?
WIC is a program that provides the following services to pregnant women, new mothers, infants, and children up to age 5:
Nutrition counseling and education
Breastfeeding resources and support
Nutrient-rich foods (Foods provided by the program supply calcium, protein, iron, and Vitamins A, D, and C.)
Immunization assessment and screening
Referrals to health and social service providers
For women and children over 1 year old, WIC also provides fresh fruits and vegetables (May – November) through the Farmers' Market Nutrition Program.
All this at no cost to the participants!
Who can participate in WIC?
You can participate in WIC if you:
Are pregnant or breastfeeding, a new mother, an infant, or a child up to age 5;
Live in DC (You do not have to show proof of U.S. citizenship to participate.);
Meet income guidelines or medical risk for your family as listed below or are participating in Medicaid, DC Healthy Families, School Lunch Program, Temporary Assistance for Needy Families (TANF), or the Food Stamp Program; and/or
Have a nutritional or medical risk (determined by a nutritionist or other health professional).
Fill out the WIC Prescreening Tool to find out if you might be eligible for WIC.
WIC makes a difference:
Women have access to nutritious foods and have healthier babies.
Infants show improved growth and development.
Children develop strong minds and bodies.
Research shows that WIC:
Increases enrollment in prenatal care in the first trimester of pregnancy.
Increases infant birth weight.
Increases intake of iron and vitamin C during infancy.
Increases intake of nutrient-dense foods.
Decreases medical costs. WIC saves the taxpayers up to $4.21 in Medicaid expenses for every $1 spent on pregnant women.
Summary:
WIC reduces fetal deaths and infant mortality.
WIC reduces low birth weight rates and increases the duration of pregnancy.
WIC improves the growth of nutritionally at-risk infants and children.
WIC decreases the incidence of iron deficiency anemia in children.
WIC improves the dietary intake of pregnant and postpartum women and improves weight gain in pregnant women.
Pregnant women participating in WIC receive prenatal care earlier.
Children enrolled in WIC are more likely to have a regular source of medical care and have more up to date immunizations.
WIC helps get children ready to start school: children who receive WIC benefits demonstrate improved intellectual development.
WIC significantly improves children's diets.
Related Resources:
Service Contact:
Nutrition and Physical Fitness Bureau
Office Hours:
Monday to Friday 8 am to 5 pm