2013 - 2014 Influenza Season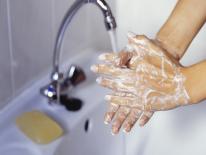 This page provides information about the 2013-2014 influenza season, including information about the disease activity and this season's vaccines.
Disease Activity
National Data
The Epidemiology and Prevention Branch in the Influenza Division at Centers for Disease Control and Prevention (CDC) collects, compiles and analyzes information on influenza activity year round in the United States and produces FluView, a weekly influenza surveillance report, from October through mid-May. The US influenza surveillance system is a collaborative effort between CDC and its many partners in state, local, and territorial health departments, public health and clinical laboratories, vital statistics offices, healthcare providers, clinics, and emergency departments. Information in five categories is collected from eight different data sources that allow CDC to:
• Find out when and where influenza activity is occurring
• Track influenza-related illness
• Determine what influenza viruses are circulating
• Detect changes in influenza viruses
• Measure the impact influenza is having on deaths in the United States
To view the most recent FluView report, please visit the CDC website.
District Data
The Division of Epidemiology- Disease Surveillance and Investigation produces regular influenza surveillance reports during the influenza season.
2013- 2014 reports
2012-2013 reports
2011-2012 reports:
Vaccines
Each year, experts from the FDA, WHO, CDC and other institutions study virus samples collected from around the world to identify the influenza viruses that are the most likely to cause illness during the upcoming influenza season so that people can be protected against them through vaccination.
The Northern Hemisphere's 2011 - 2012 seasonal influenza vaccine contains the following three vaccine viruses:
an A/California/7/2009 (H1N1)-like virus;
an A/Perth/16/2009 (H3N2)-like virus; and
a B/Brisbane/60/2008-like virus.
These are the same viruses that were selected for the Northern Hemisphere for the 2010-2011 influenza vaccine.
For additional information on influenza vaccines and vaccine selection, please visit the CDC website.
View a complete list of disease factsheets offered by the Division of Epidemiology- Disease Surveillance and Investigation.
Reportable Diseases in the District of Columbia [PDF]