Infants, Children, Teens and School Health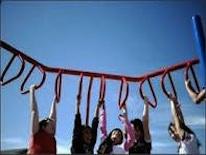 The District of Columbia Department of Health (DOH) recognizes the importance of tracking, promoting and improving the health of its youngest residents. DOH operates a number of programs to ensure that infants, children and teens are equipped with the necessary tools and services to make them successful at home, in school, and in their communities. Please follow the program links below for more information on DOH's programs serving DC's infants, children and teens.
For general information, please call the Community Health Administration at 202-442-5925.
Service Contact:
Community Health Administration